Products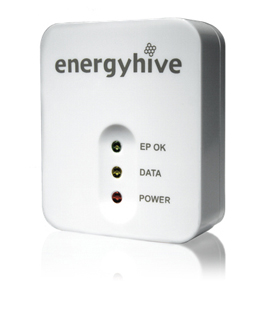 << IMPORTANT: We continue to support existing energyhive customers but no longer sell this product. >>
If you have smart meters and live in the UK - we have a hardware and software services compatible with SMETS1 and SMETS2 meters that are available to purchase on our Glowmarkt shop.
The energyhive hub with a compatible electricity clamp and transmitter was all customers needed to use the service.
The hub is compatible with the efergy, CurrentCost, Wattson and EcoEye electricity monitors. In the UK these are often distributed by utilities - youmay already own one. See our list of compatible devices.
The hub was not compatible with The Owl or Onzo real-time display devices.